Tiny ZŪØRP (Finger Puppet) ✷PRE-ORDER✷
Regular price
Sale price
$65.00 USD
Unit price
per
A creature that is small in stature. (Comes with tiny Parasitic Translator!)
*Puppet rod not included and is for display purposes only
MATERIALS USED:
Our puppets are made with a combination of organic and synthetic materials including but not limited to cotton, adhesives, wool, acrylic, polyester, modacrylic, EVA foam, wood, and feathers* (*which we are phasing out). Please consider this before purchasing if you have any skin sensitivities or allergies. 
✷PLEASE NOTE✷
- This is a PRE-ORDER which means your puppet will be cloned AFTER your purchase! We do our best to make and ship your order in a timely manner, but cloning is a very tedious process. :) Please allow at least 4-6 weeks for the puppet to show up at your doorstep for US orders, and 6-8 weeks if you are shipping internationally
- This is more of a cute little toy to wiggle on your finger than it is a performative puppet capable of moving its mouth.
- This is a handmade puppet, so each one will look slightly unique from others, especially if it has a colorful/patterned fur.  Sometimes certain materials may be discontinued or out of stock due to supply chain issues, but we do our best to make a replica of what's pictured!
 - Best for children ages 4+
Share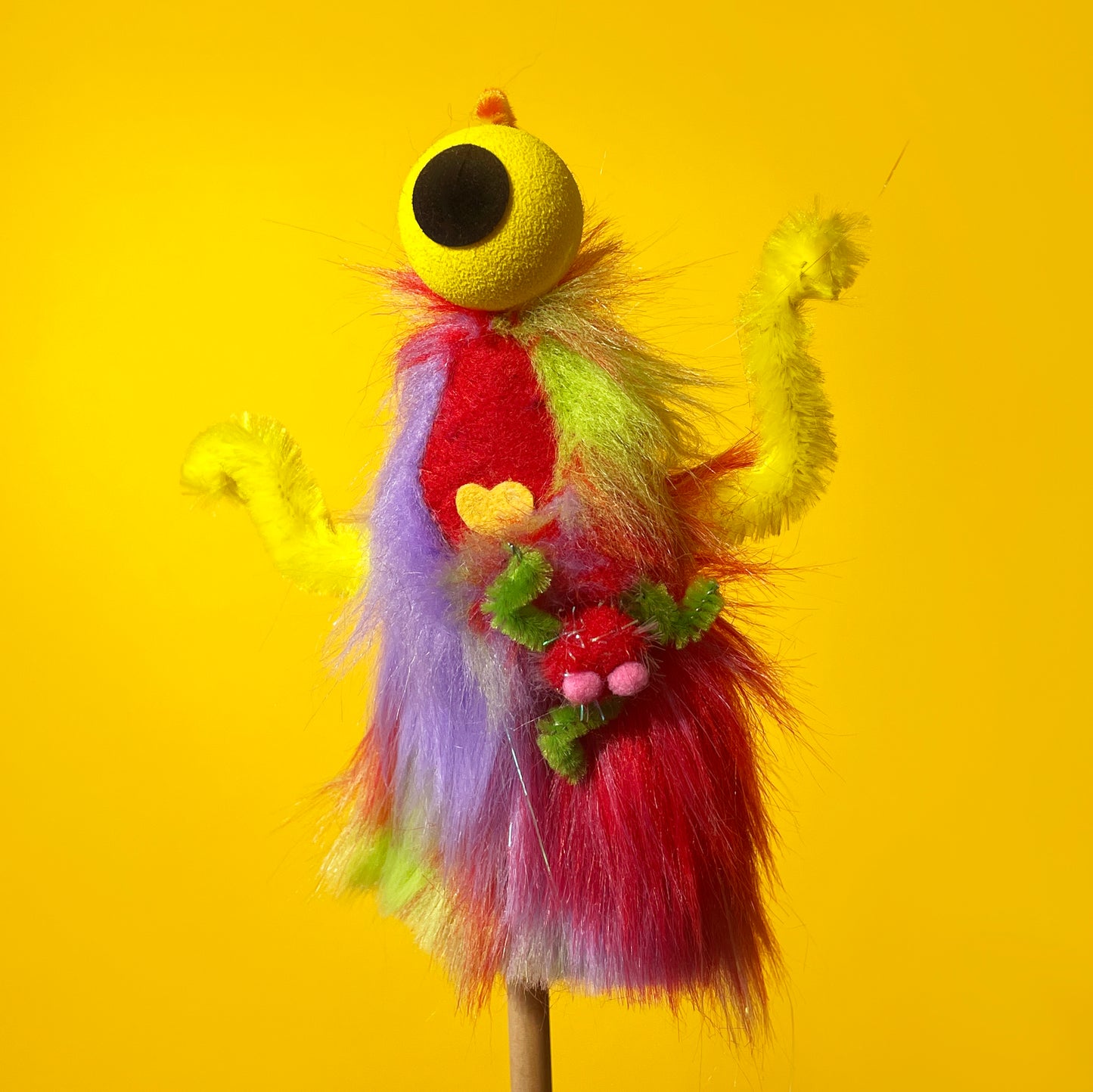 I love him!
I am so in love with Tiny ZŪØRP! This little critter is well made, and absolutely worth every penny. ZŪØRP is soft, funny, and just beyond my expectations.
Gorgeous!
Wonderful little fella! The parasitic translator is well attached and they are a delight to have around