Echo The Bat - Hand & Rod Puppet
Regular price
$250.00 USD
Regular price
Sale price
$250.00 USD
Unit price
per
Echo is a hardcore gamer! You name the gaming console - she has it. Her favorites are Sega Gamegear, Super Nintendo, and PS5. You can usually find her up all night (cause she's nocturnal) with a headset on her head playing CoD with her best bat buds. 

Pronouns: She/Her
MATERIALS USED:
Our puppets are made with a combination of organic and synthetic materials including but not limited to cotton, adhesives, wool, acrylic, polyester, modacrylic, EVA foam, wood, and feathers* (*which we are phasing out). Please consider this before purchasing if you have any skin sensitivities or allergies. 
- This is a handmade puppet, so each one will look slightly unique from others, especially if it has a colorful/patterned fur.  Sometimes certain materials may be discontinued or out of stock due to supply chain issues, but we do our best to make a replica of what's pictured!
 - Best for children ages 4+
Share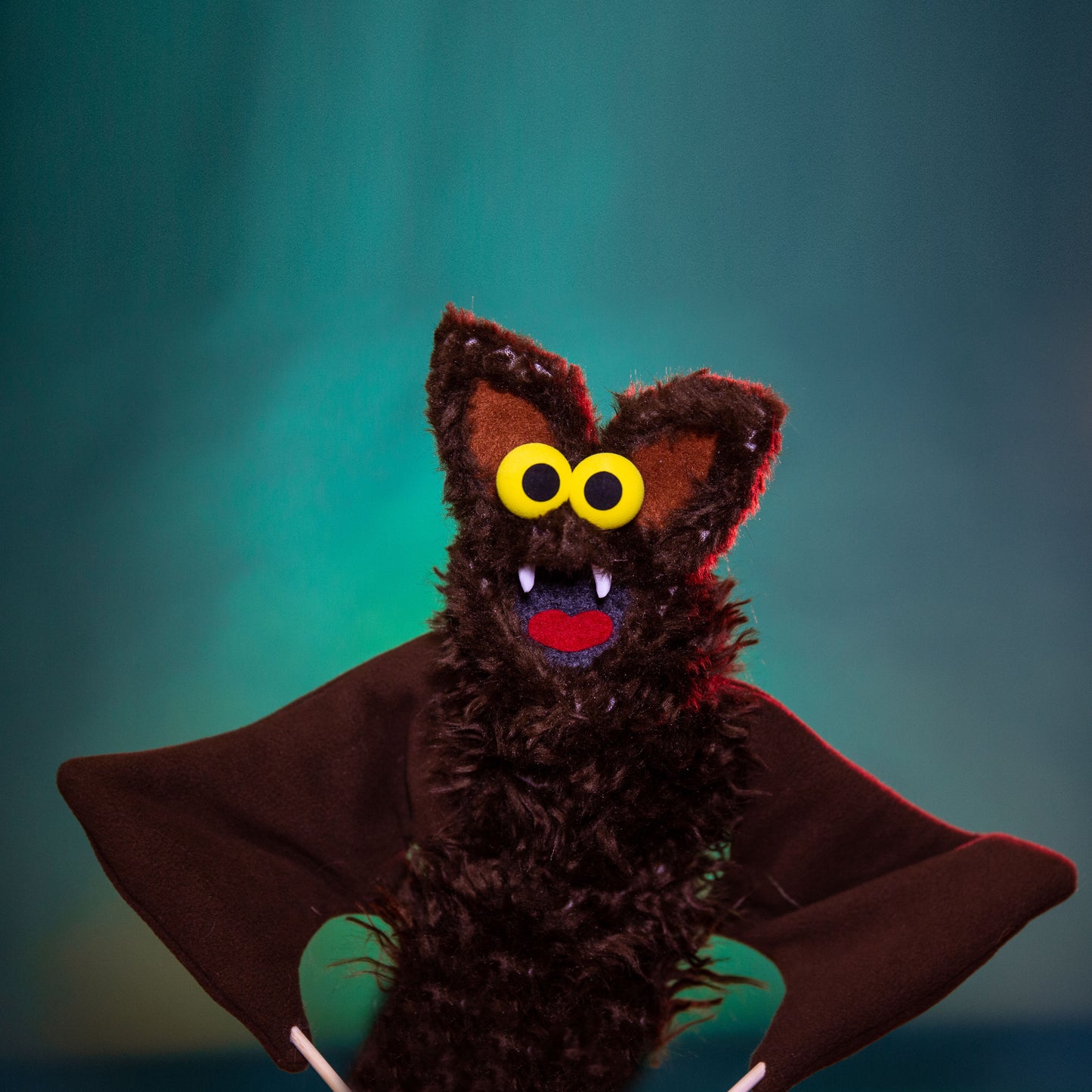 I really want a puppet.
I never had a puppet and I really want one because I was born with a mind that not right I think but I really want one to help me with my mind things please and thank you.
Echo the bat
She was my birthday gift from my wife and I'm so in love with her! Can't wait for her to get her new Xbox!