Diablo - Hand & Rod Puppet
Regular price
$170.00 USD
Regular price
Sale price
$170.00 USD
Unit price
per
Diablo is a mischievous little guy. He's always scheming new ways to be evil - but somehow always misses the mark. Needless to say - you better watch your back around this one - I guarantee he's plotting something eeeeevil. ;)

Pronouns: He/Him 
Your puppet arrives with:

- A passport for your puppet
- An Adoption Certificate
- A "Personal Records" sheet to document your puppet's personality traits as you get to know them
- A "Puppet Parenting" guide explaining how to care for your puppet, along with puppeteering tips! 
MATERIALS USED:
Our puppets are made with a combination of organic and synthetic materials including but not limited to cotton, adhesives, wool, acrylic, polyester, modacrylic, EVA foam, wood. Please consider this before purchasing if you have any skin sensitivities or allergies. This puppet is made without the use of feathers! :) 
✷PLEASE NOTE✷
- This is a handmade puppet, so each one will look slightly unique from others. Sometimes certain materials may be discontinued or out of stock due to supply chain issues, but I do my best to make a replica of what's pictured! 
- Best for children ages 4+
Share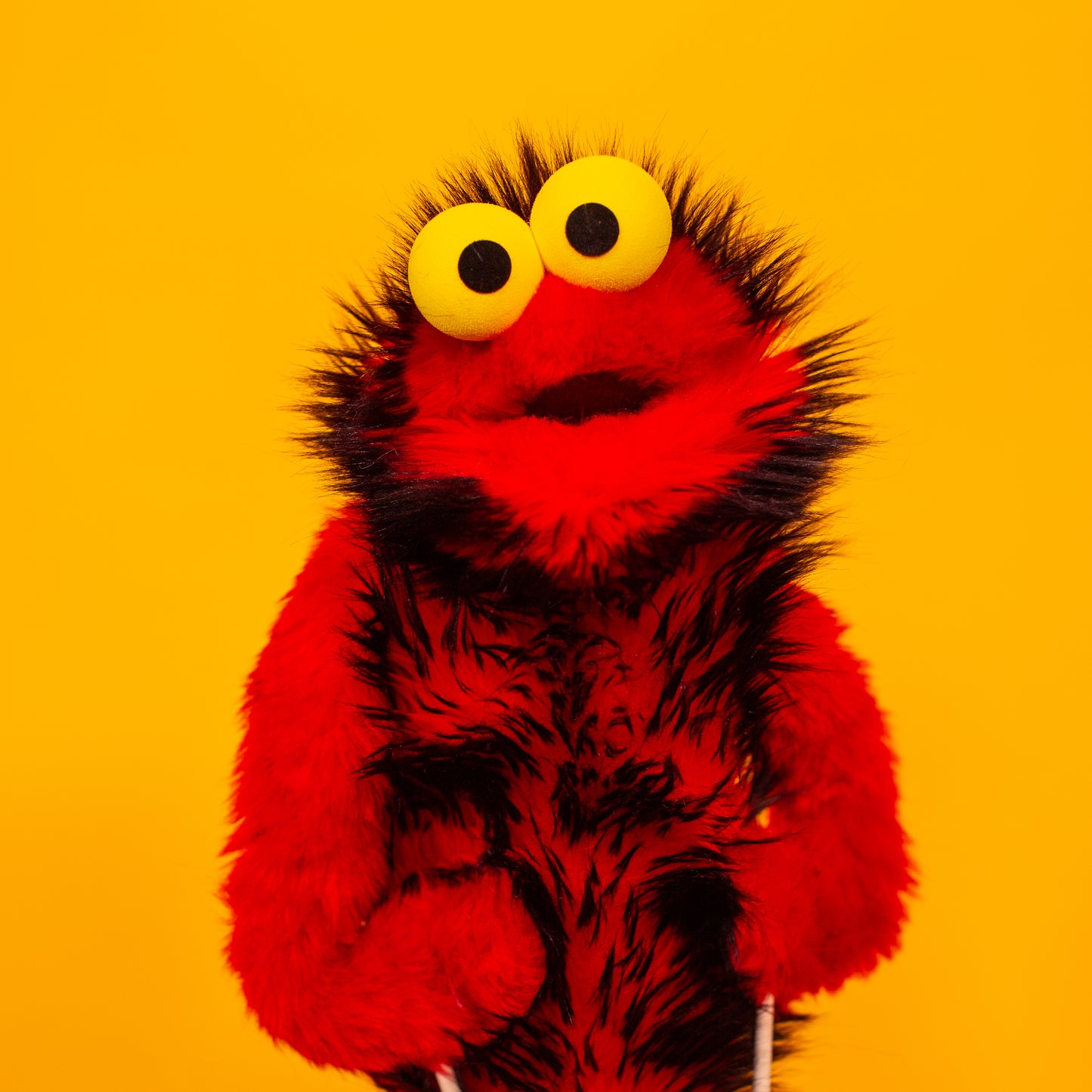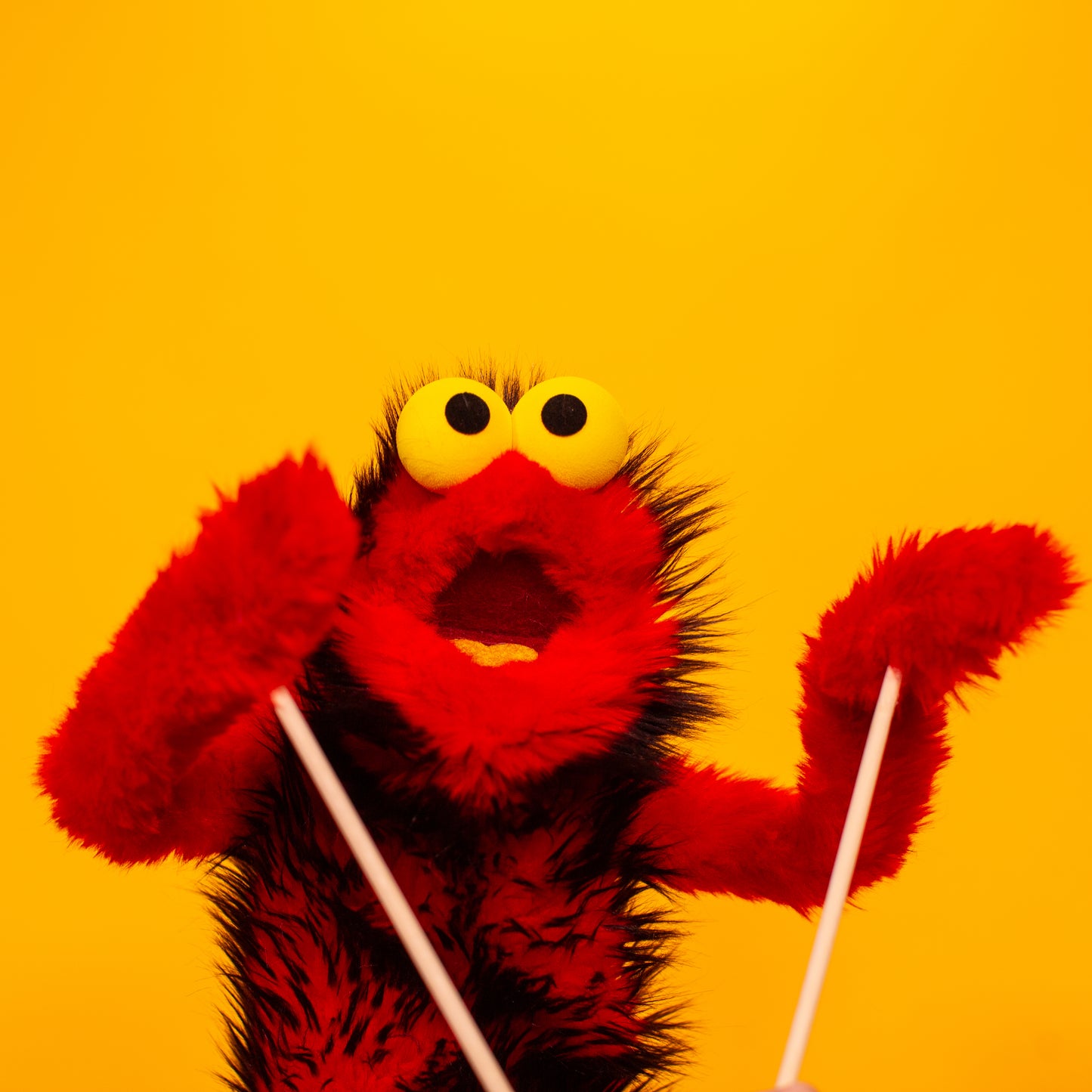 BLOWN AWAY!!!!!
I opened Diablo today, took my time, looked at all the pieces, saw him lying there as I took my time. I was pleased. Then I put him on my hand. He INSTANTLY came to LIFE and I FELL IN LOVE!!!!!!!!!! HE IS PERFECT FOR ME!!!!! I'm addicted. Stretching my fingers for the next Adoption Day. I've got three more in my sight. Thank you for all you do!!!!!
Diablo's Arrival!
Diablo arrived on a very rainy afternoon. The delivery person left him in the rain!! Although he arrived unscathed he was mad as a wet hen and demanded to know who was responsible for forgetting bubble wrap in his packaging. I reminded him that his antics in the shipping department left them with no bubble wrap! Since then he's been delightful! He thought he was the scariest thing until he met a three year old! He has survived rain and a 3 y/o (testament to his quality). He's been a great addition to our home. Thank you!
Diablo - Small Hand & Rod Puppet - ✷PRE-ORDER✷
Adopting Diablo
Diablo is adjusting well to his new home. He wants to start a youtube cooking channel and has chosen a new name, he is now Rhubard.