Tiny Eggbert (Finger Puppet) ✷PRE-ORDER✷
Regular price
Sale price
$50.00 USD
Unit price
per
This tiny Eggbert can still consume just as much glue as a regular-sized Eggbert.
*Puppet rod not included and is for display purposes only
MATERIALS USED:
Our puppets are made with a combination of organic and synthetic materials including but not limited to cotton, adhesives, wool, acrylic, polyester, modacrylic, EVA foam, wood, and feathers* (*which we are phasing out). Please consider this before purchasing if you have any skin sensitivities or allergies. 
✷PLEASE NOTE✷
- This is a PRE-ORDER which means your puppet will be cloned AFTER your purchase! We do our best to make and ship your order in a timely manner, but cloning is a very tedious process. :) Please allow at least 4-6 weeks for the puppet to show up at your doorstep for US orders, and 6-8 weeks if you are shipping internationally
- This is more of a cute little toy to wiggle on your finger than it is a performative puppet capable of moving its mouth.
- This is a handmade puppet, so each one will look slightly unique from others, especially if it has a colorful/patterned fur.  Sometimes certain materials may be discontinued or out of stock due to supply chain issues, but we do our best to make a replica of what's pictured!
 - Best for children ages 4+
Share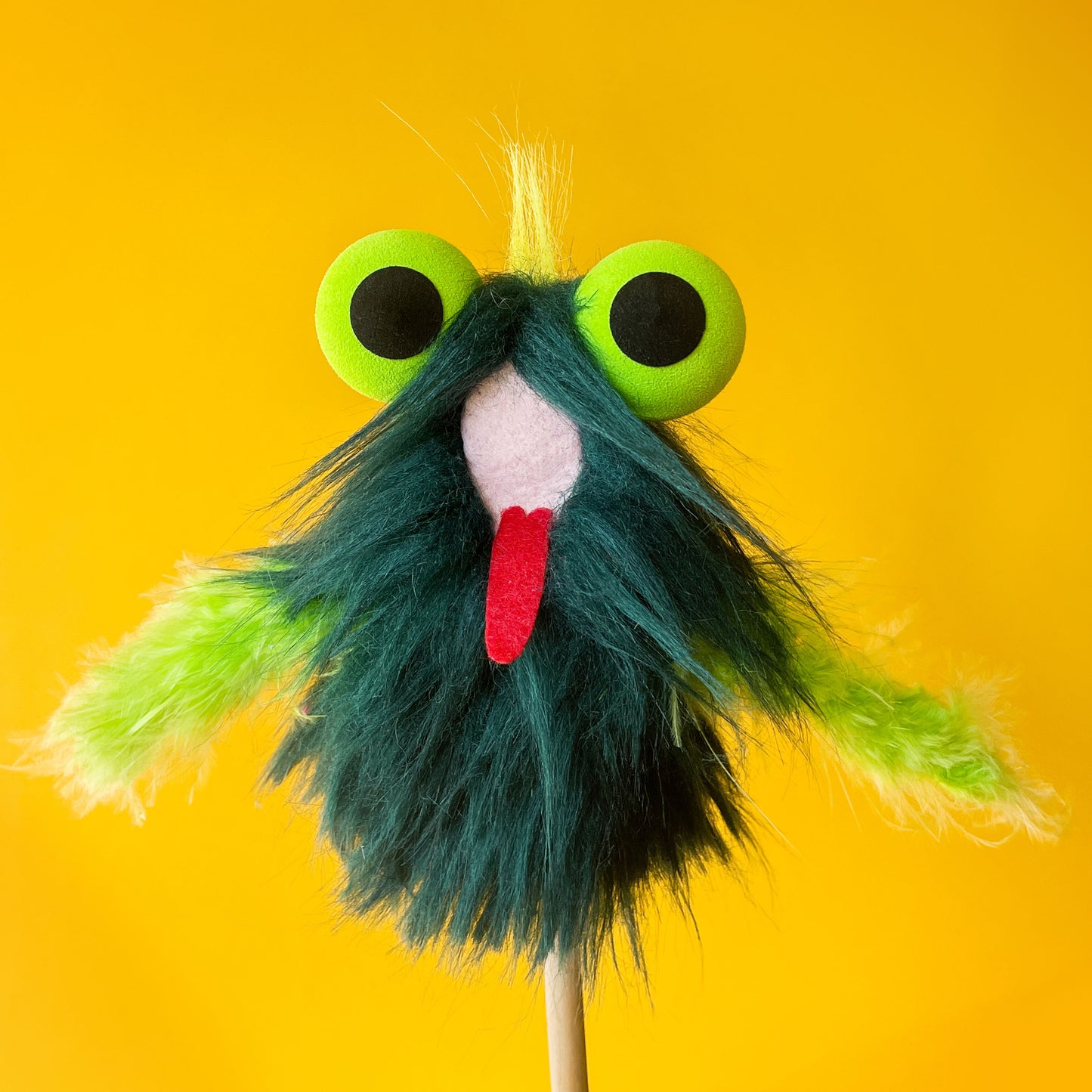 Best little pal
I got Eggbert as a gift for my boyfriend—who makes his own puppets for theatre—and he absolutely adores Eggbert. He couldn't help himself and even added a rod to them to control their arms :)
Tiny eggbert is a precious tiny them
The finger puppets are so cute. I can't. I almost have one for every finger now.